So much is happening and I hardly have time to update the blog.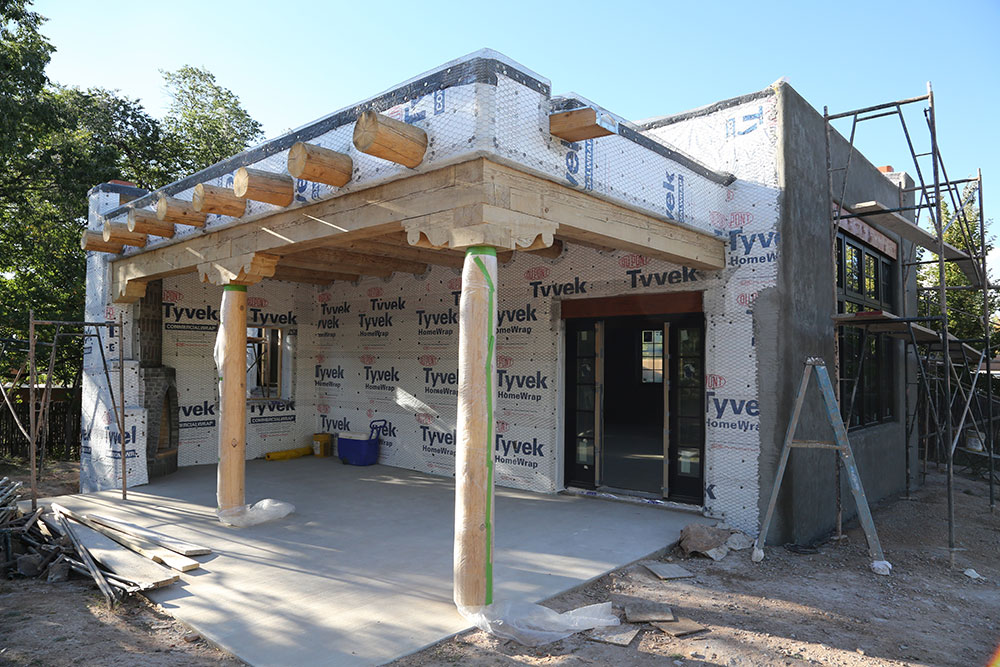 Now stucco is being applied by Oscar, Daniel and Rodrigo. It is a joy to see them in action. It won't take them long to wrap around the house and then they will do it once more with the final colored coat. That will be exciting.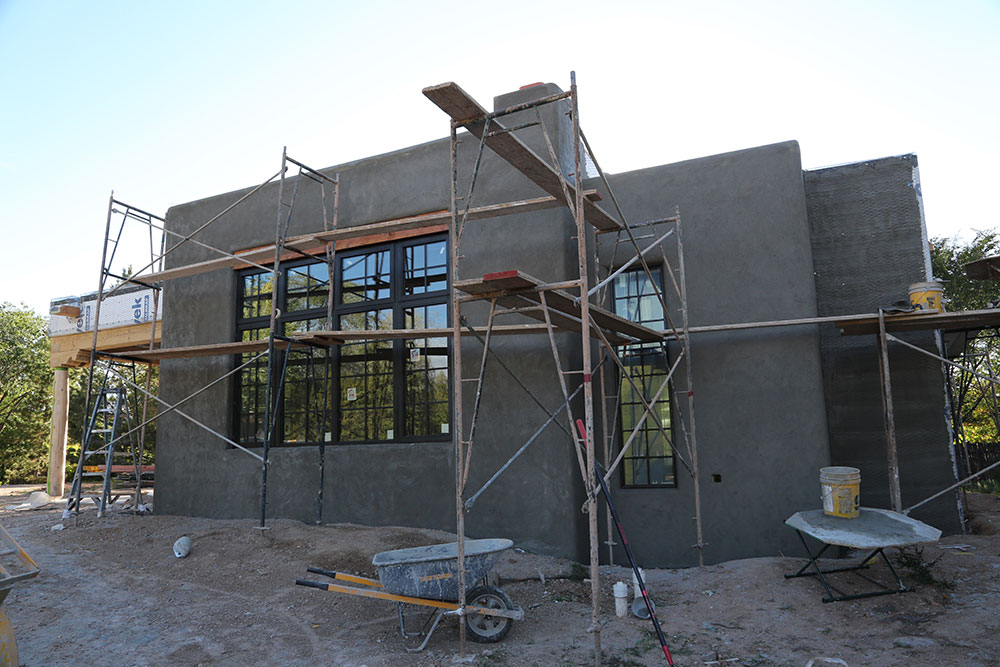 Beginning to look like a Santa Fe house! This color is actually pretty nice, but we will have the usual Santa Fe sand color, anything else won't be approved.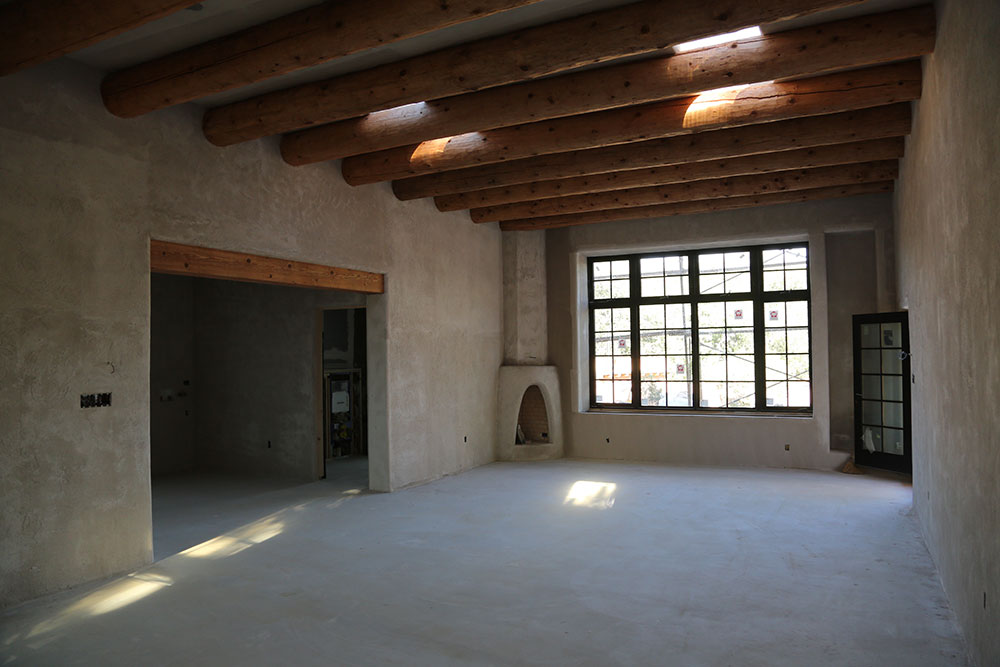 In the studio all vigas have been stained. Now we are waiting for the second slab of concrete to be poured, which will happen soon.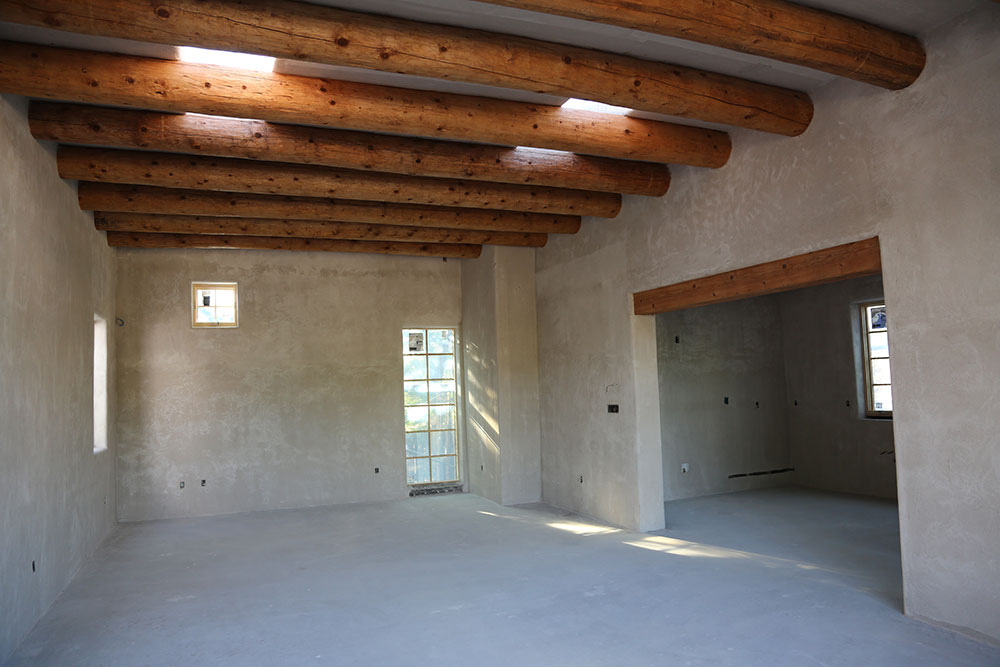 The studio from the other direction. The walls and the ceiling will have another coat of plaster, which will be white. We will try to keep it a bit rough, old style. The room beyond the studio will be the kitchen. I expect to install all the cabinets a few days after the concrete floor has been finished. Very fun and exciting.