Scott Mutz and his team at Advanced Concrete Design started pouring the final concrete slab at 7 sharp this morning. Three inches of concrete in the entire casita (except the bathroom) and when they were done they about a half wheel barrow of mud left! Always exciting to see a large team work on a pour!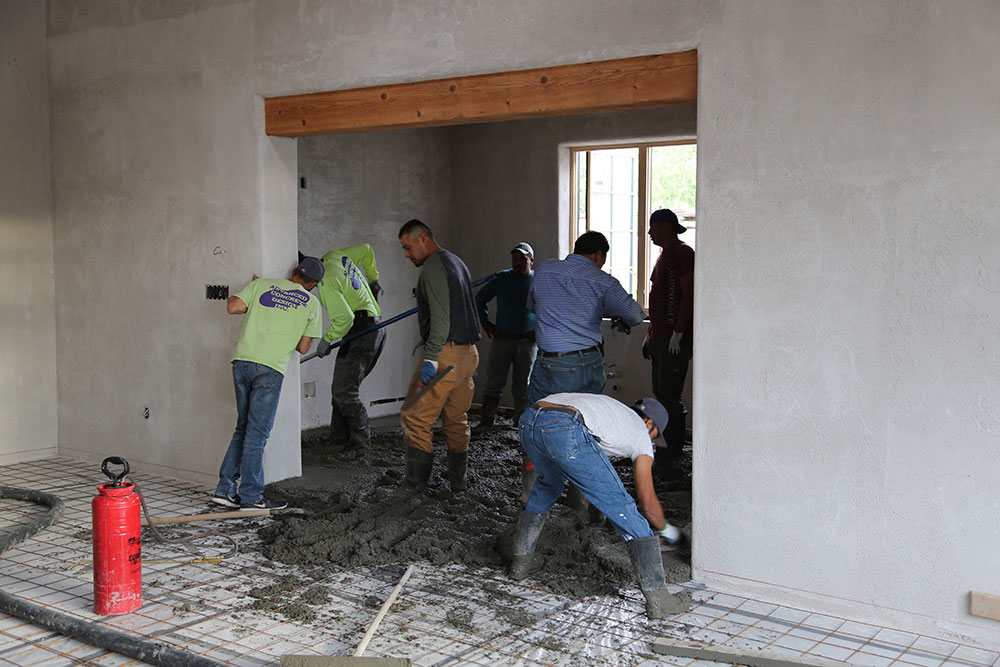 Crowded as the bedroom/office and the kitchen area is being poured.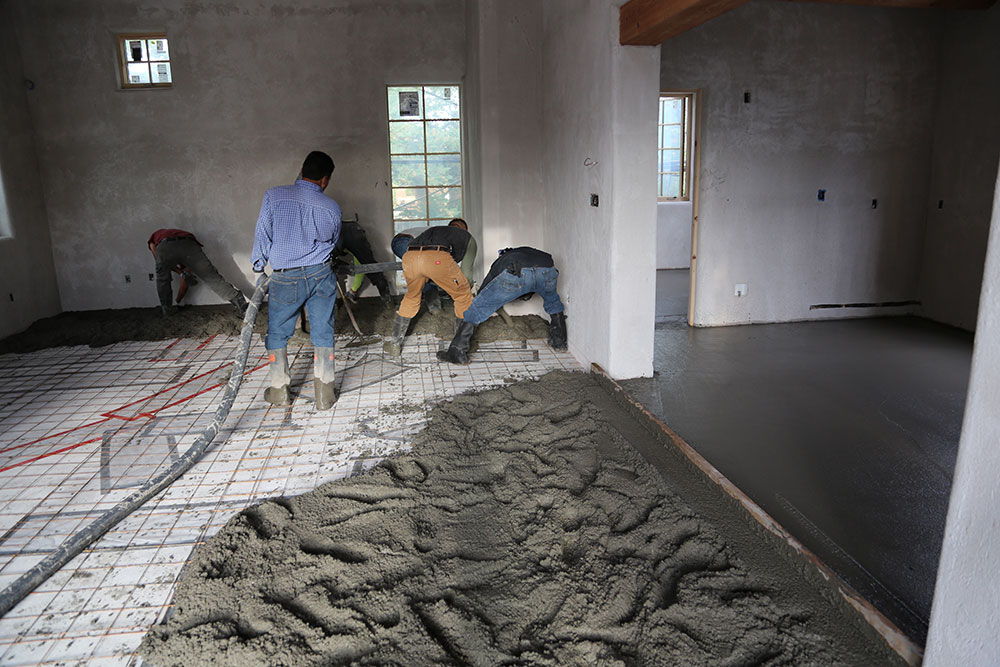 More room to move around in the studio, at least for a while.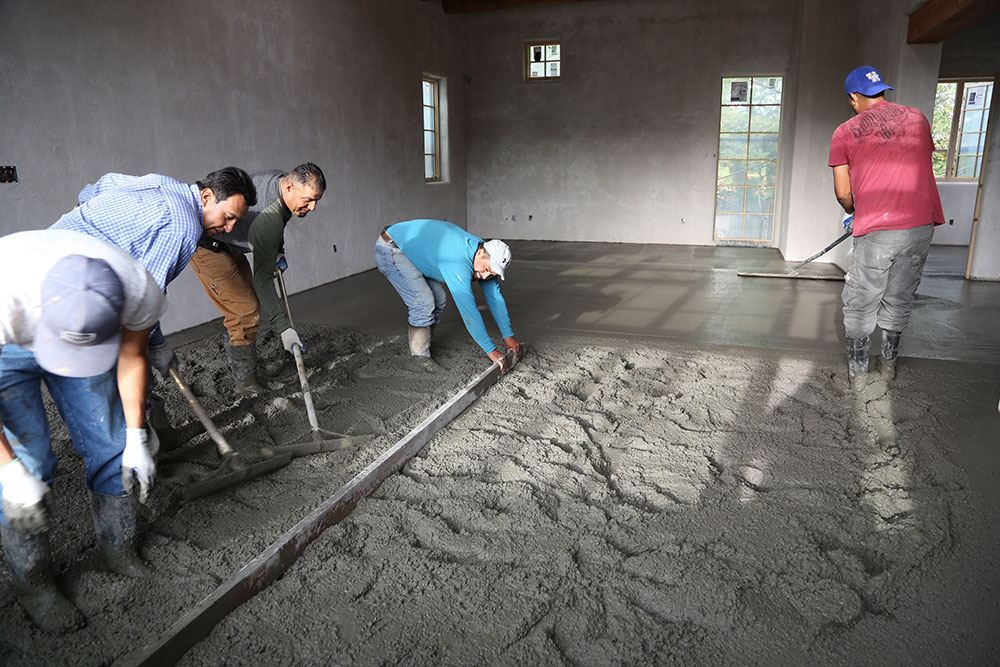 Getting more and more crowded as they are coming closer to the entrance door.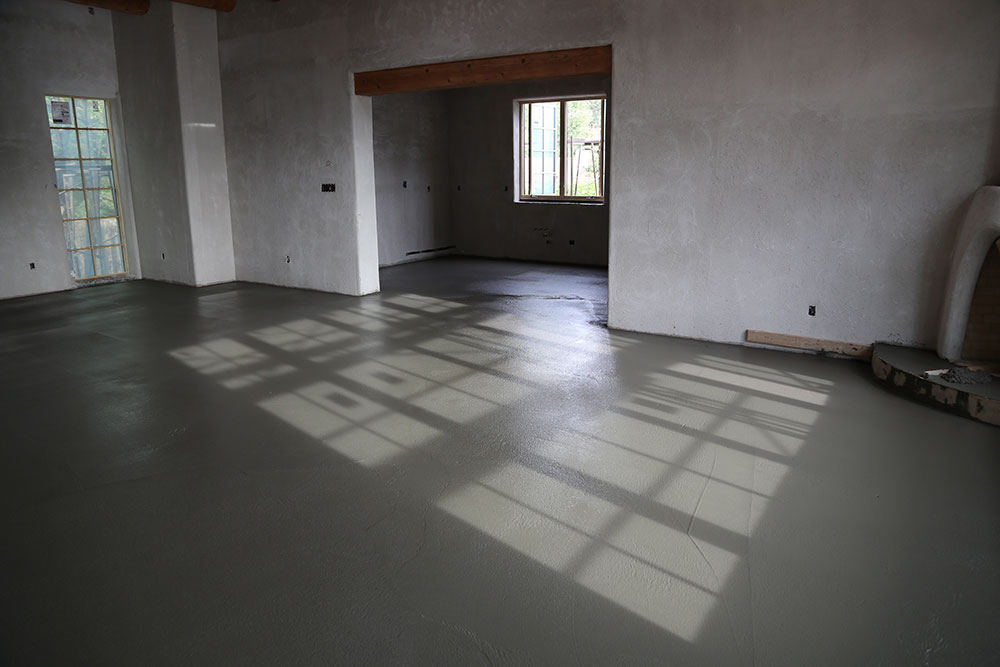 The pour is complete, two hours of hard work later. Now it has to sit a while before they can start working up the surface.