A few new pictures after cleaning up the site.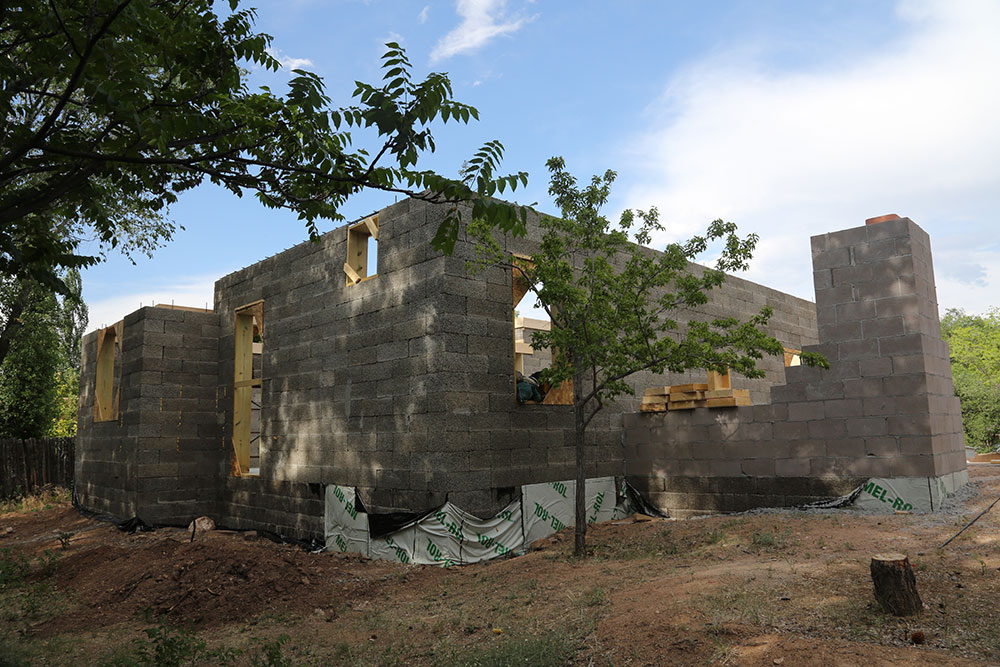 The portal wall to the right, with the chimney coming up.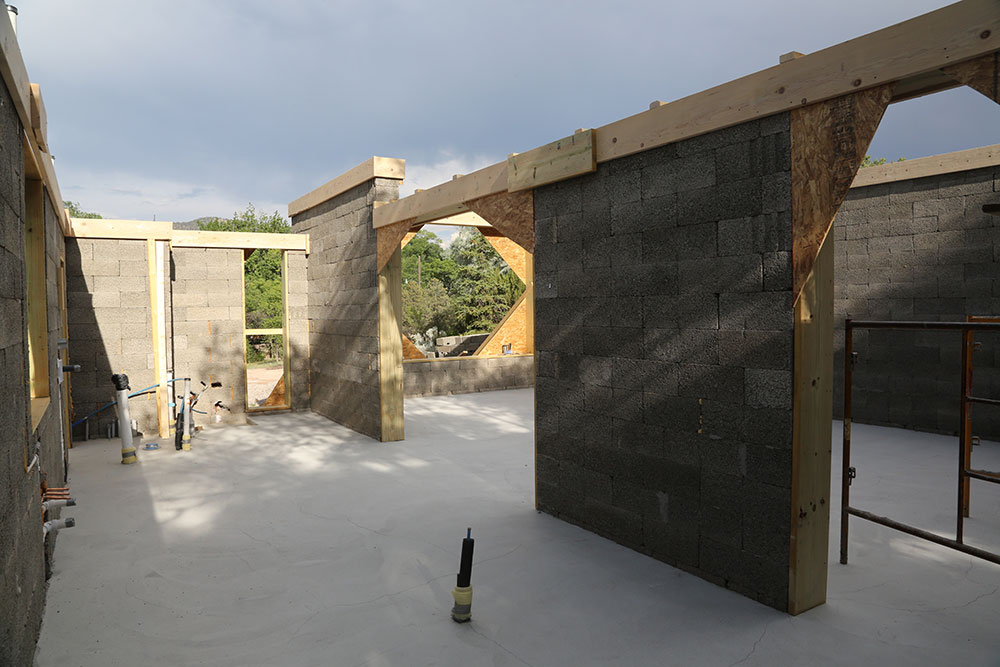 The bearing walls are up, a few more framed walls will come up soon. The pipe sticking up in the floor is for the ice maker in the freezer.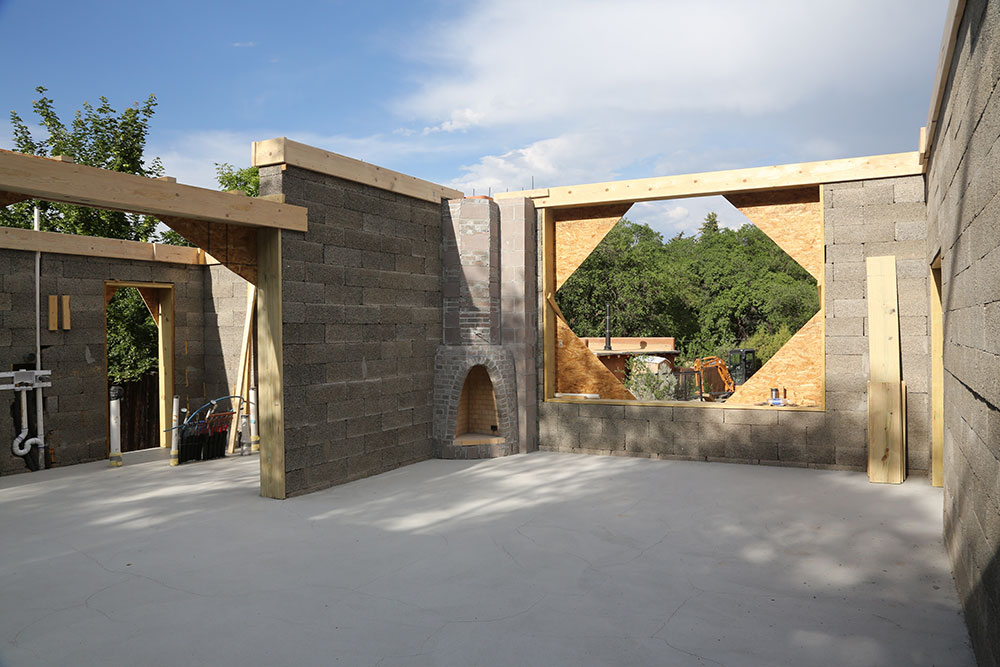 The inside fireplace is built. When the roof is on, the chimney will be extended.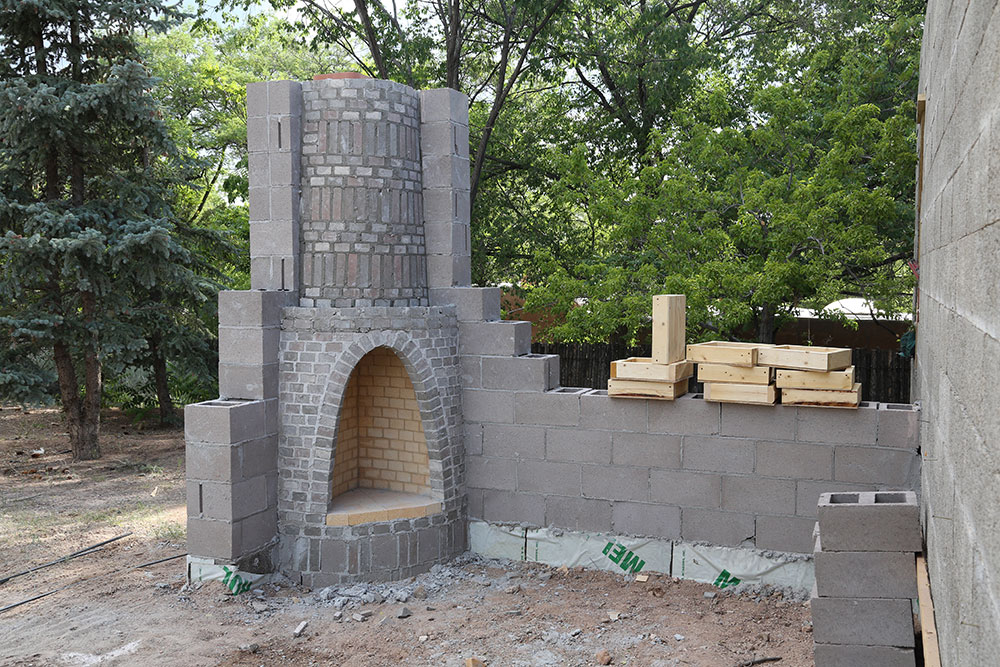 The fireplace for the portal is also done, except for the completion of the chimney. The wall to the right of the chimney will have an opening with classic shutters.