I have never been overly interested in painting landscapes, even though some of my favorite landscape painters (Maynard Dixon is one) have been a great inspiration. But I had an idea to make some small paintings on pine plywood and let the grain do a great part of the work for me. What I found out was that I had to keep it very simple, if I started doing too much "landscape" painting with clouds and stuff I was not pleased (one such example below). But if I kept it real simple it was better. The idea to make these came to me while driving toward Tuba City in the Navajo Nation at sunset recently. So most of these paintings are really Navajo landscapes to me – very desolate and vast. All these paintings are 12 x 20 cm (4″3/4 x 8″).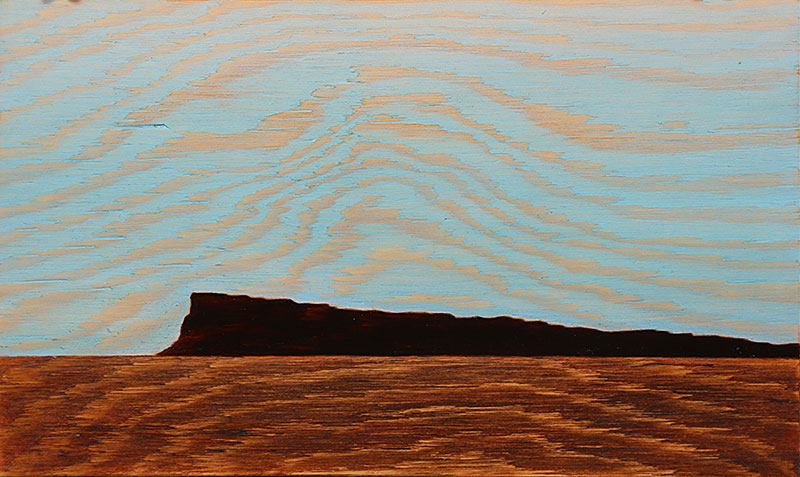 Receding Mesa at dusk. (above)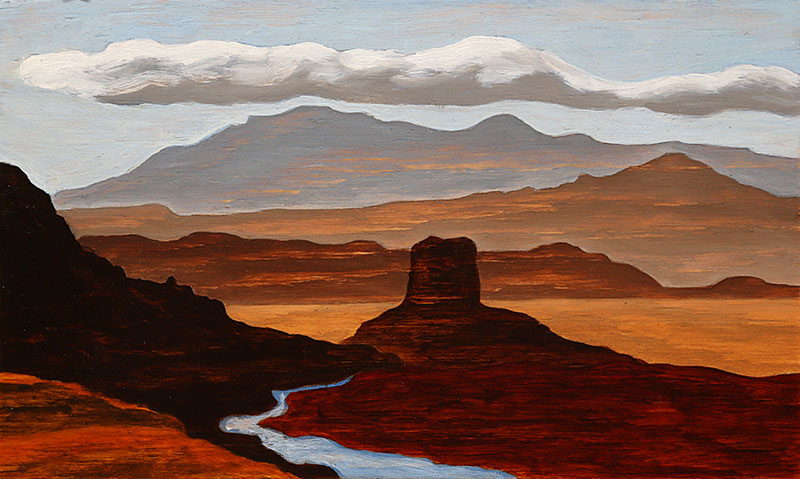 The alluring Henry Mountains.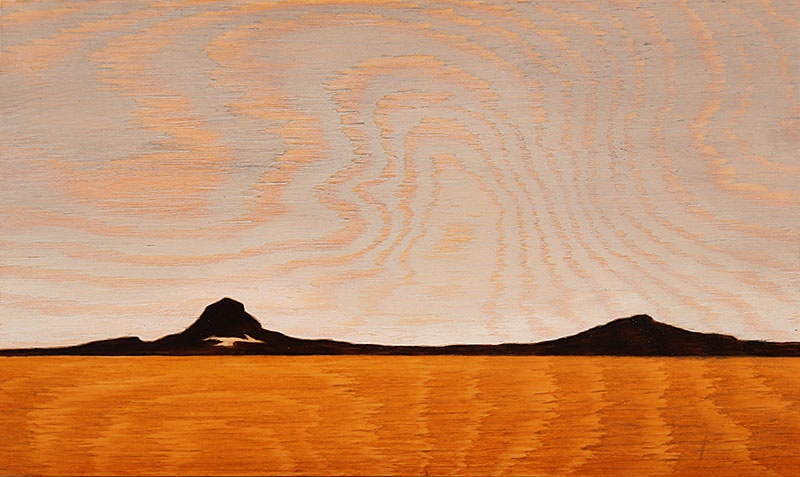 Winter in the desert.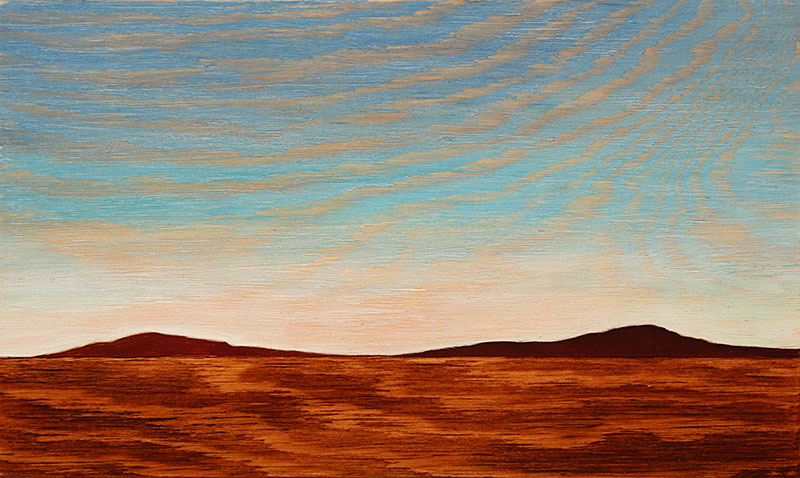 My uncle lives there.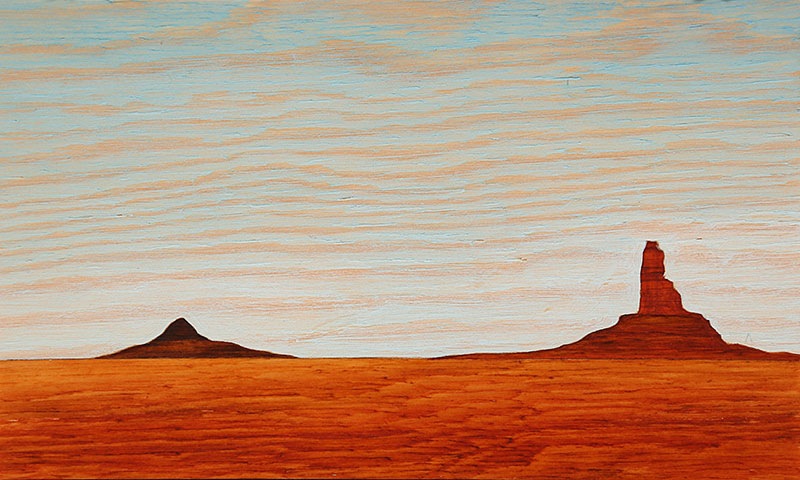 Leaving Monument Valley.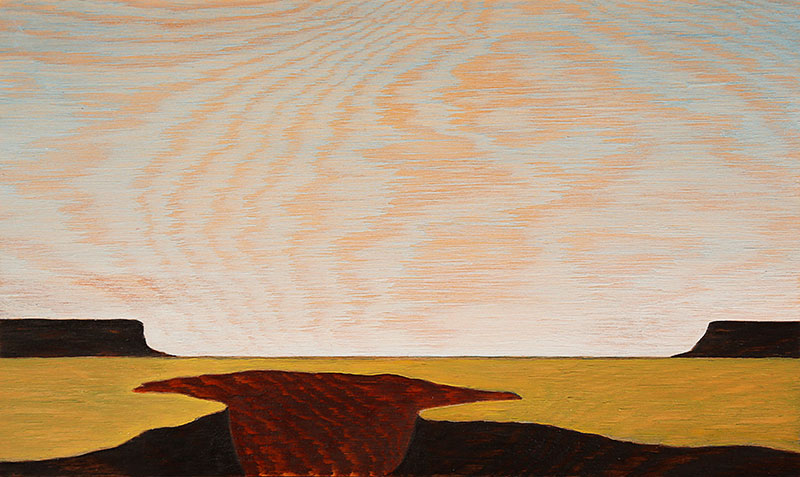 Canyons and mesas.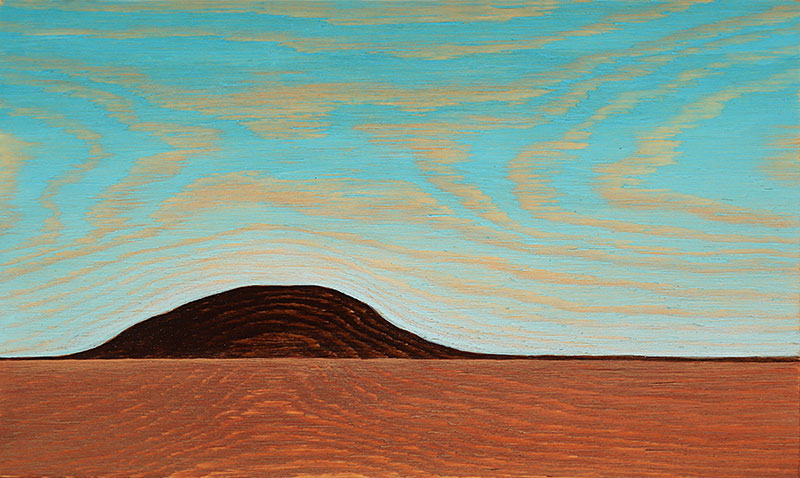 Sacred Mountain.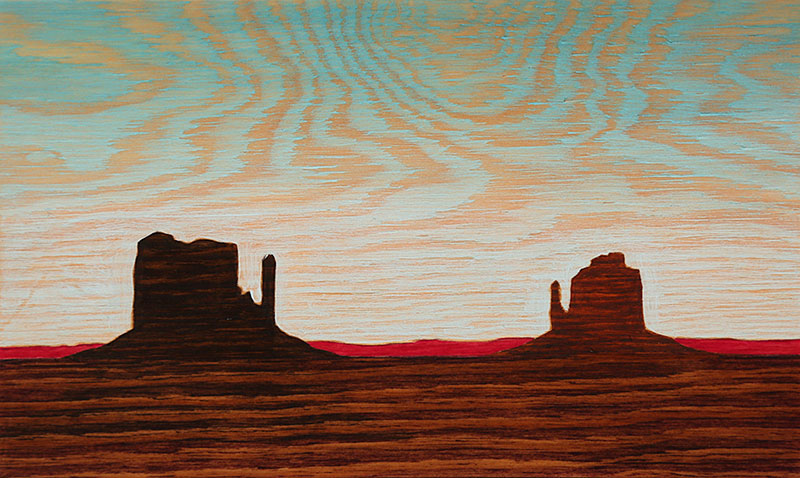 Monumental vastness.