The studio is coming along even as we are not present. The framers are installing vigas, parapets, inside walls, etc.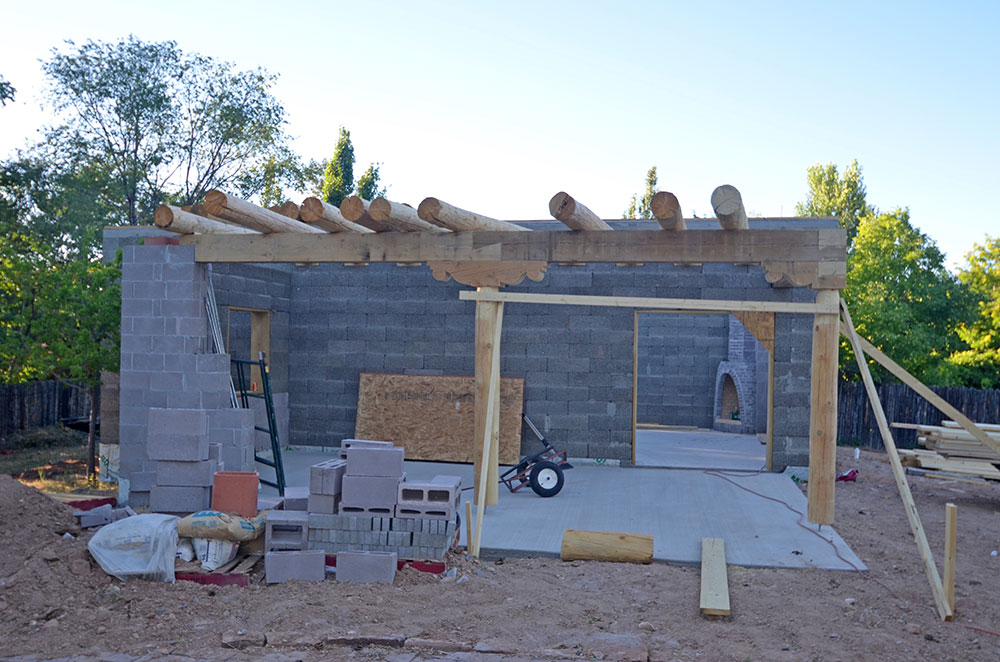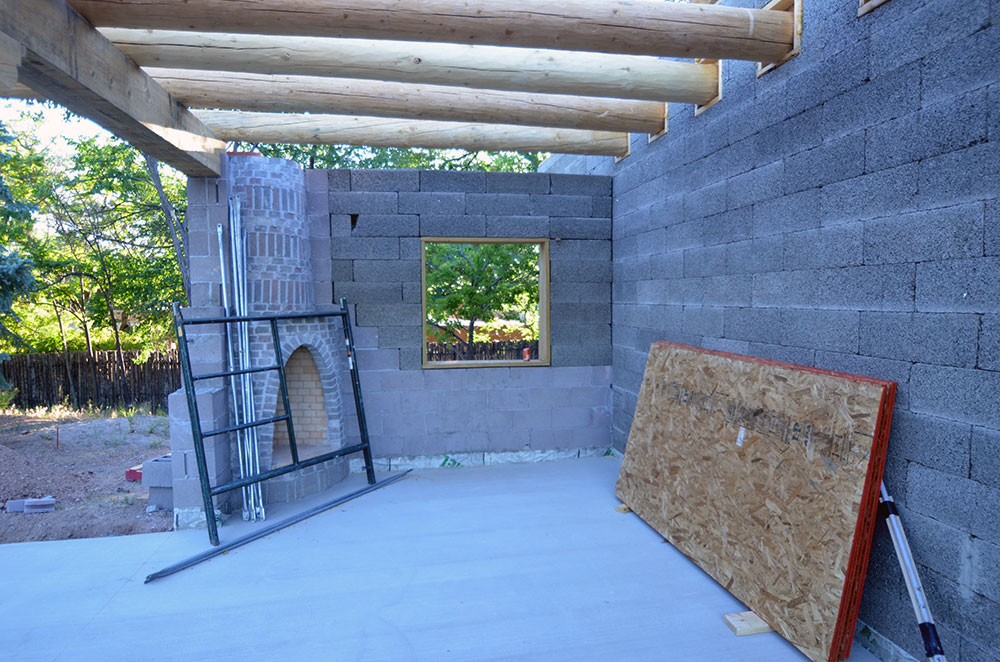 Two pictures of the portal.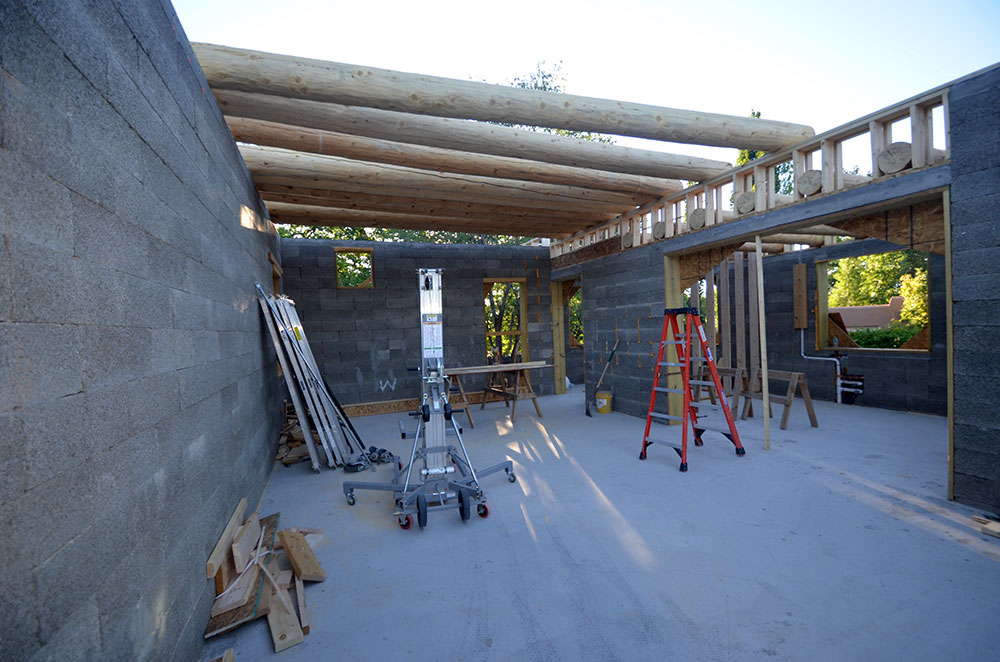 Vigas in the studio.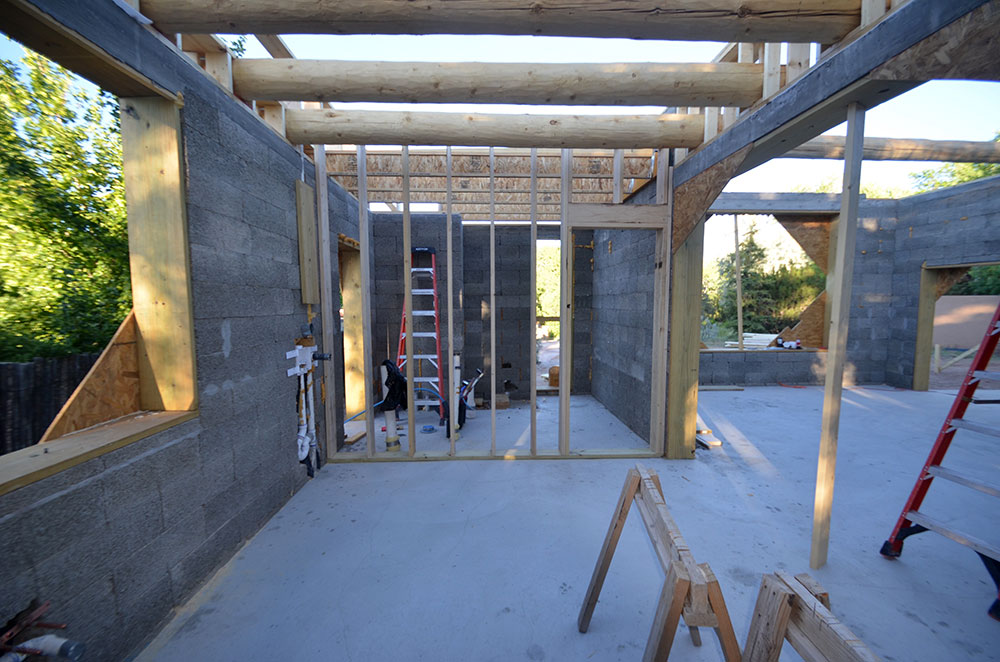 And the vigas in the kitchen and the wall tot he bathroom.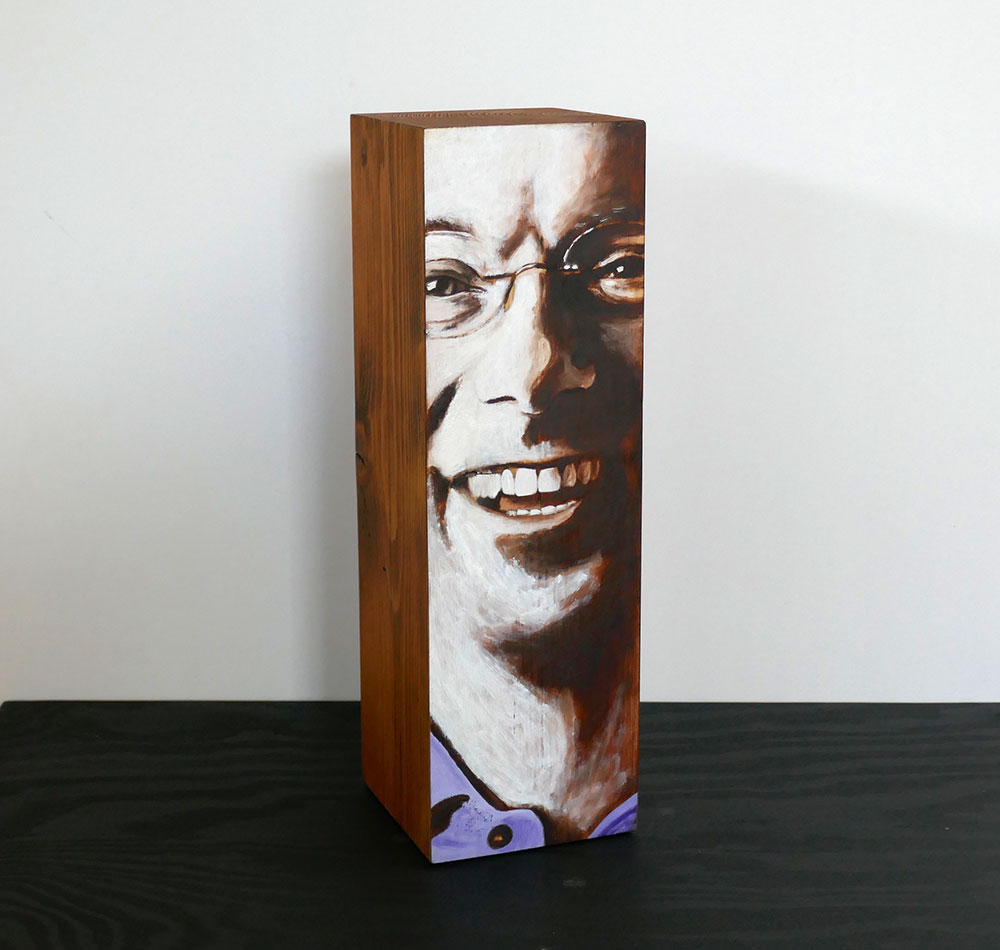 Meanwhile I have been working. Finished this commission and delivered to a pleased buyer!