Have not been able to make much art lately as I have been "distracted by family and views". I will soon get my act together, though!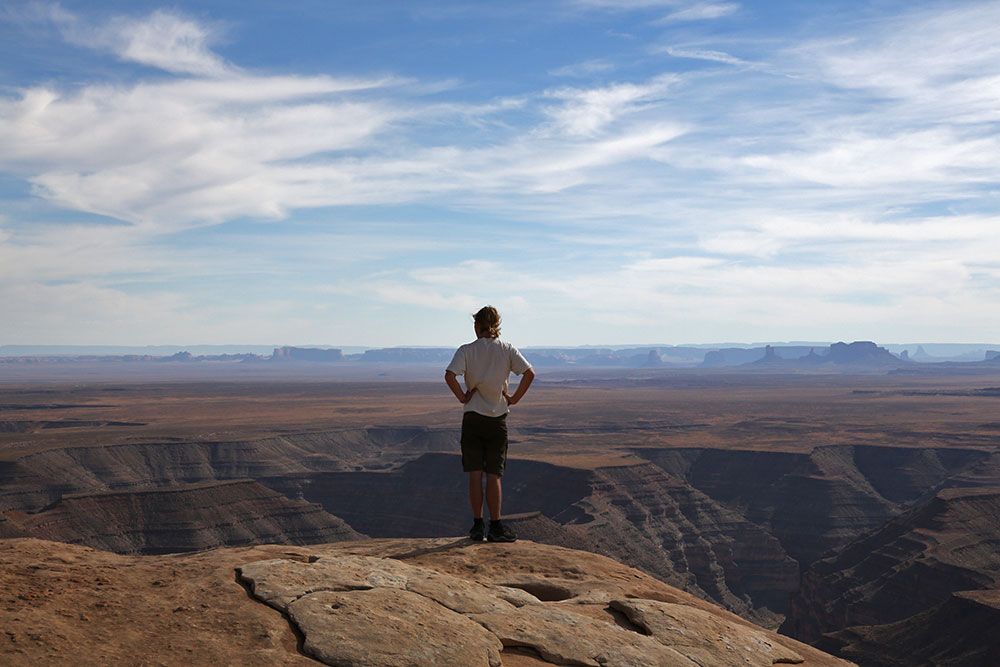 Muley Point, Utah. What an amazing place!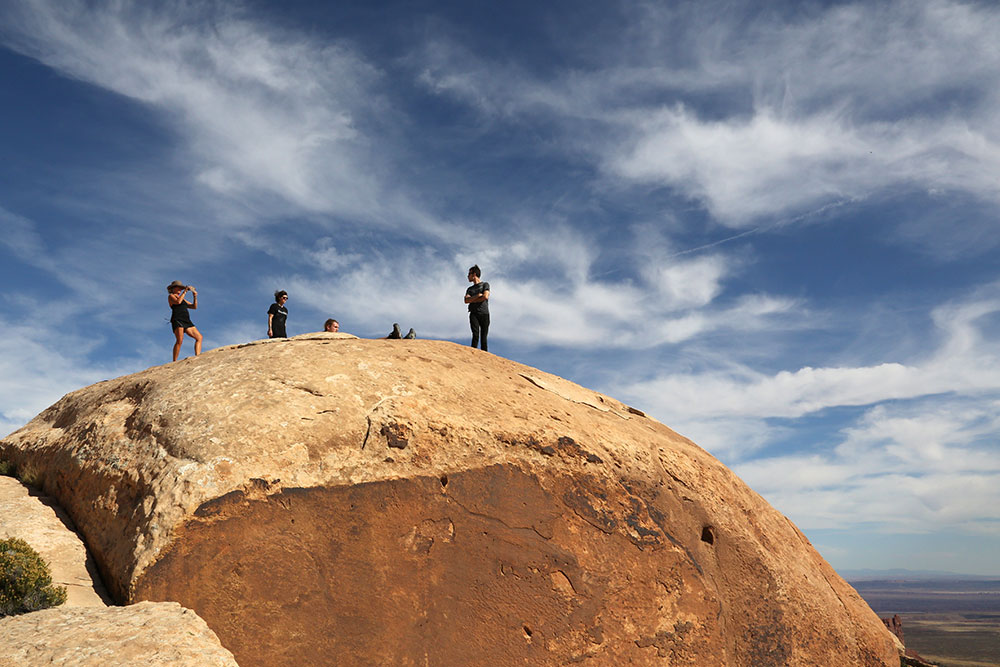 Being blown away!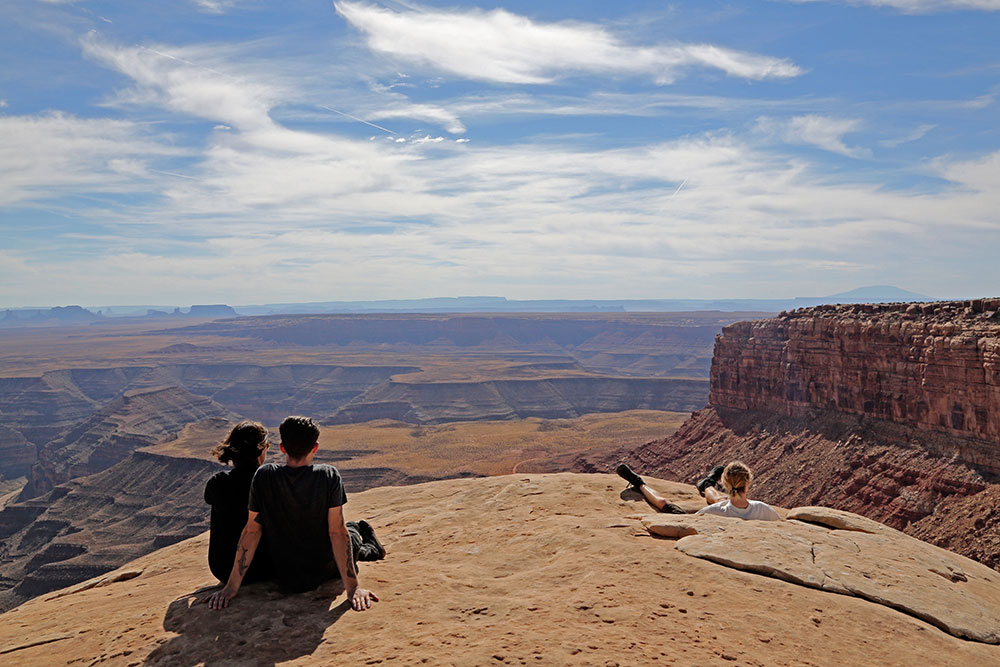 The views from Cedar Mesa (Cedar Point to the right) over San Juan River and Monument Valley beyond.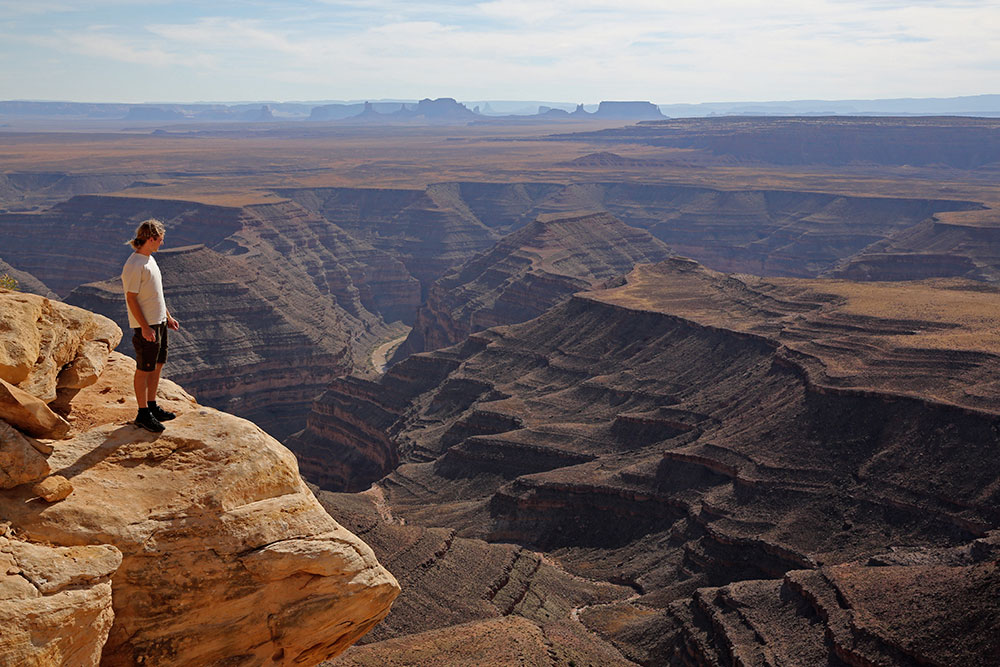 Exploring Muley Point, stepping close to the precipice. San Juan River snaking through the landscape. The spirit of John Wayne roaming over yonder.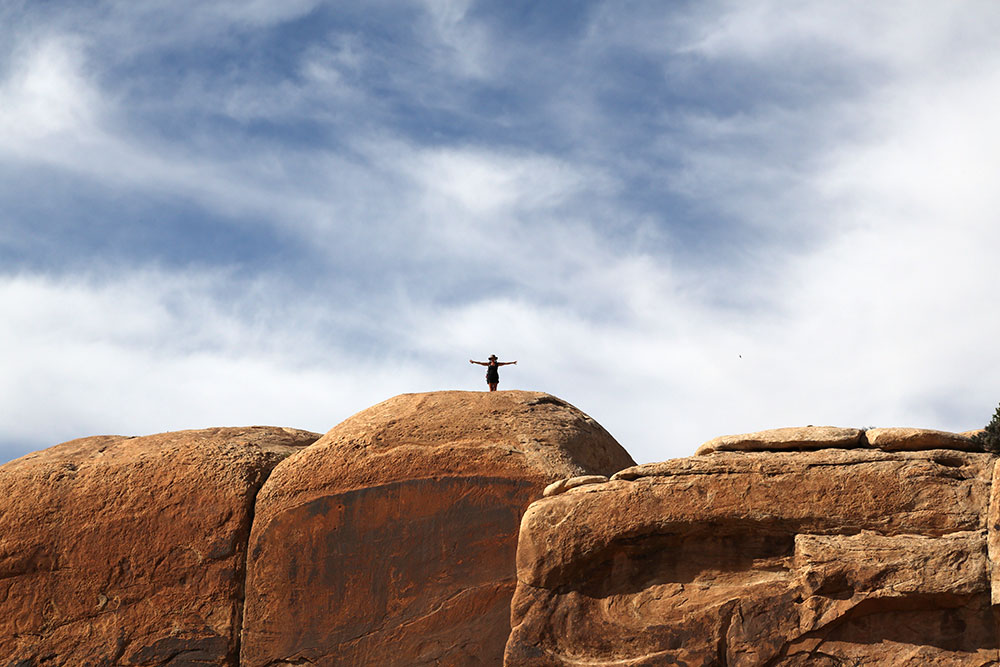 The Woman I Love!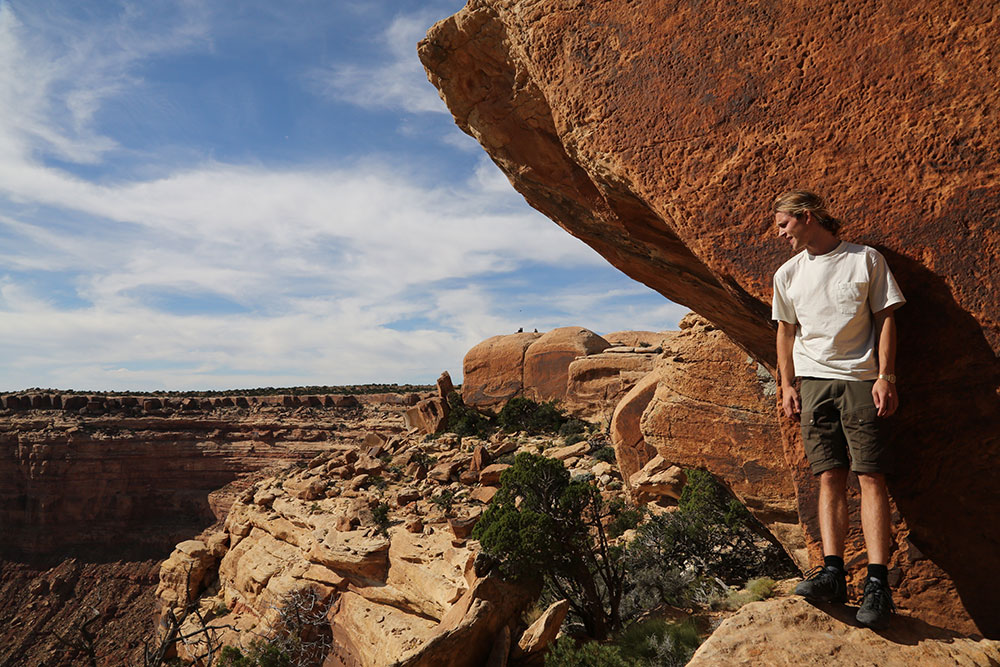 Si enjoying an adventurous hike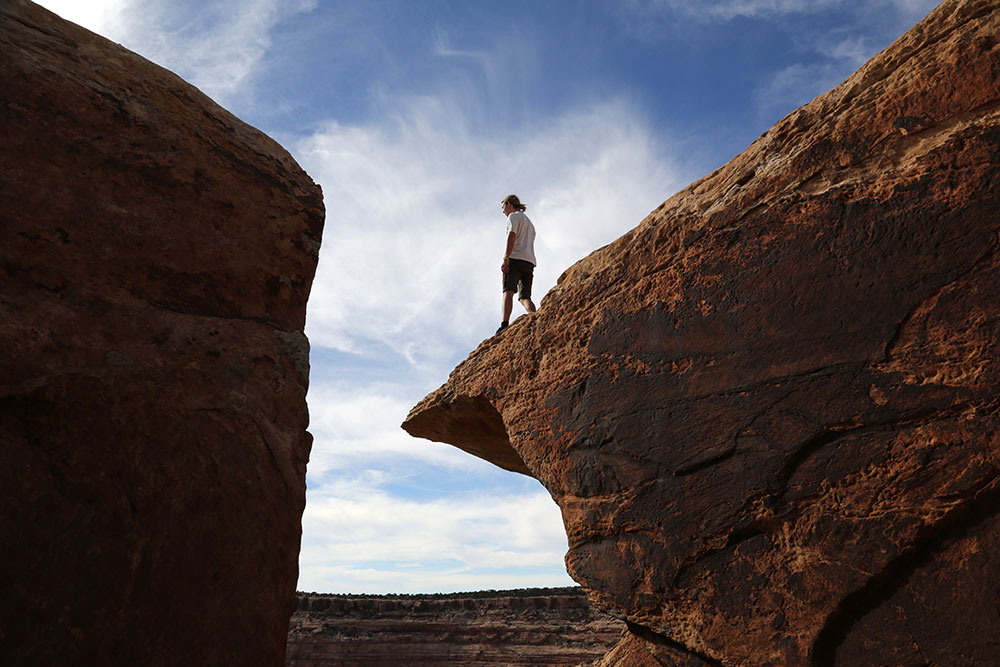 Cautious steps on rocks that hopefully will not break off today.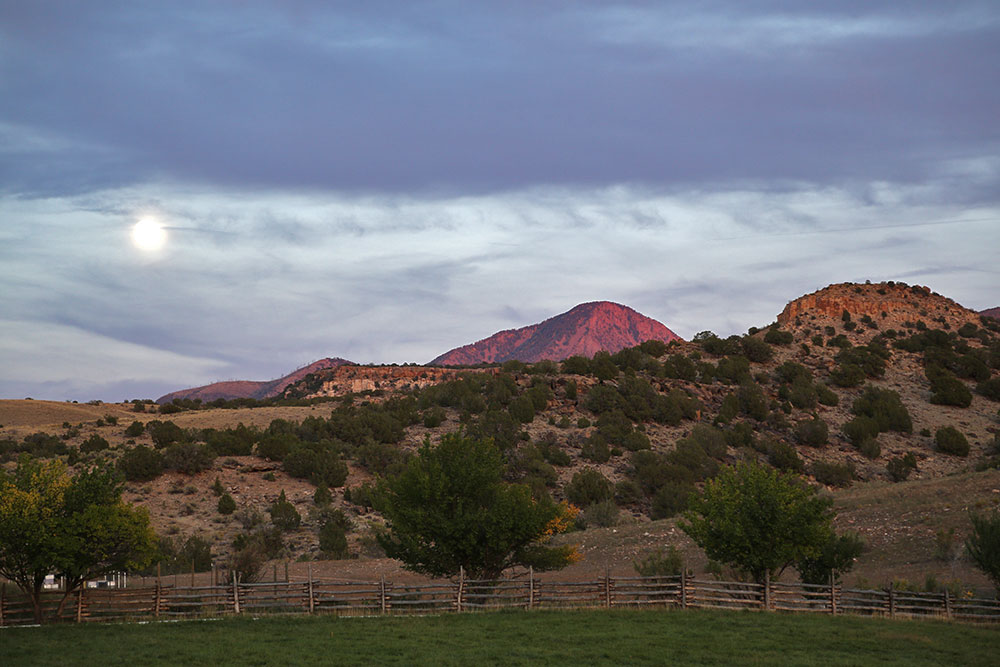 Back at the ranch in Mc Elmo Canyon. Sunset with Ute Mountain behind the ridge.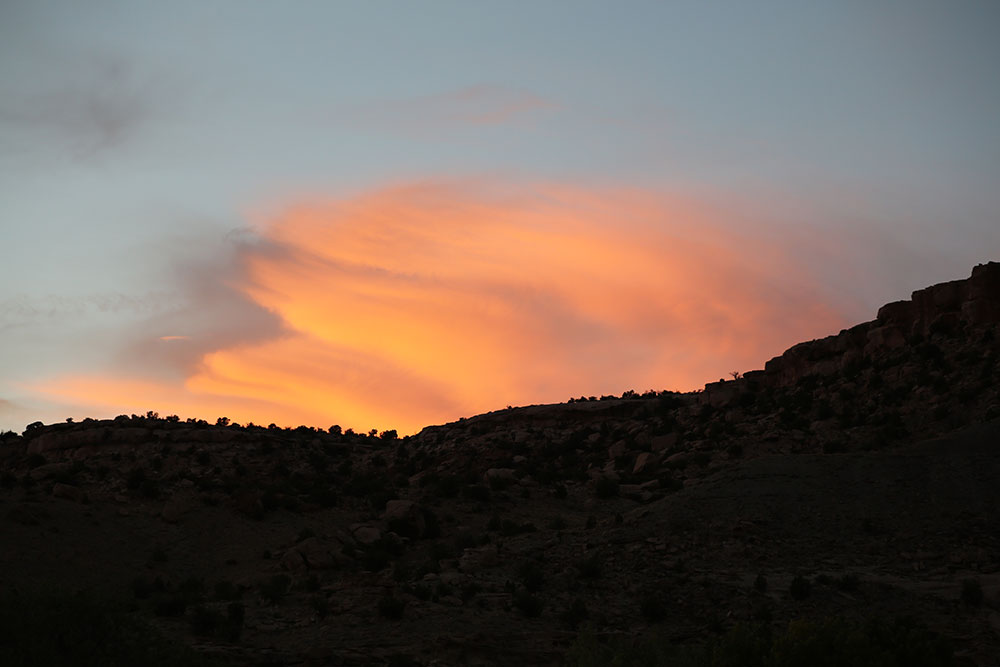 The evening of another great day!