Not much artistic activity yet, even though I am building a large easel, more about that later. Have been hit by a bad flu or food poisoning for a few days. Before the kids leave we wanted to do a cool bike ride and then I got sick! So, this morning I felt better and we decided to go for it, except Victoria who had to work on her Georgia O'Keeffe thesis. We arrived at the trails and the wind was howling and it made the bike ride both hard and dangerous. I even got off and walked DOWN at a few places, since I did not want to have the wind knock me off the trail and fall. At some places it was very steep. Simon, young and strong, completed the loop while his "old" parents turned around and took a safer way back, which was wise because I had pushed myself a bit too far. Well, if it does not kill me it'll make me stronger, ok? A few pics: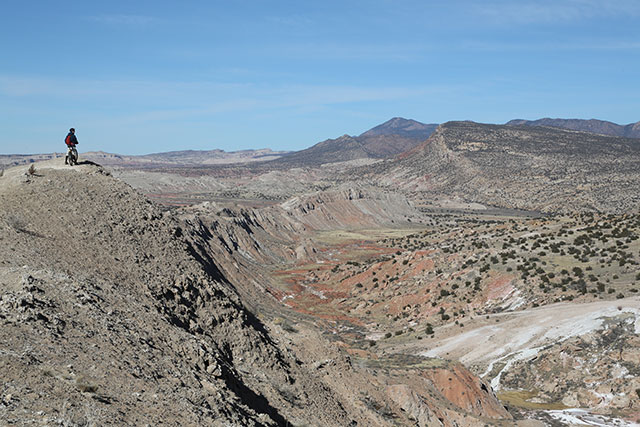 Simon taking a break, waiting for his parents to catch up, pondering the great views while holding on to keep the wind from blowing him off the ridge! The trail goes all the way to the end of the ridge and around back to the right, outside the picture.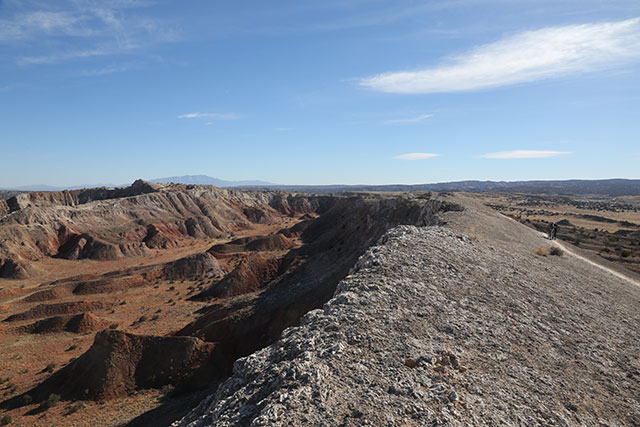 I am standing right at the edge. The bike trail can be seen to the right – not much protection from the wind and in some places a pretty hairy experience biking it in strong side wind. This is apparently a very interesting place, with petroglyphs, fossil remains of rare dinosaurs, plants and trees from the Jurassic period (large segments of petrified trees) some 150 million years old. We didn't see any of it, just had to keep the wind from wiping us out.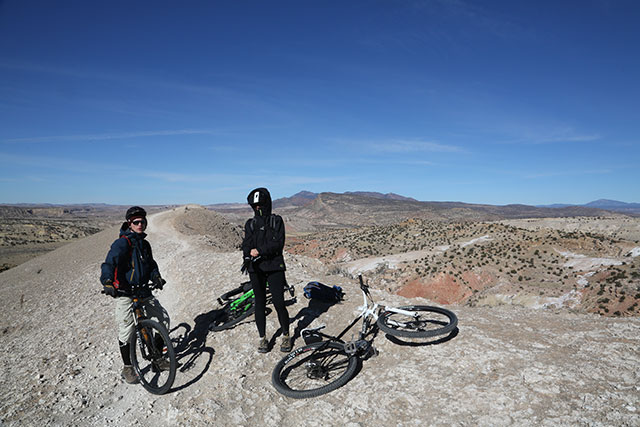 Gearing up for another push. I guess it was a really "cool" ride. An adventure! We survived and hope to make it back another time with less wind and more stamina.