I have had a very productive day. A few things I have been working on: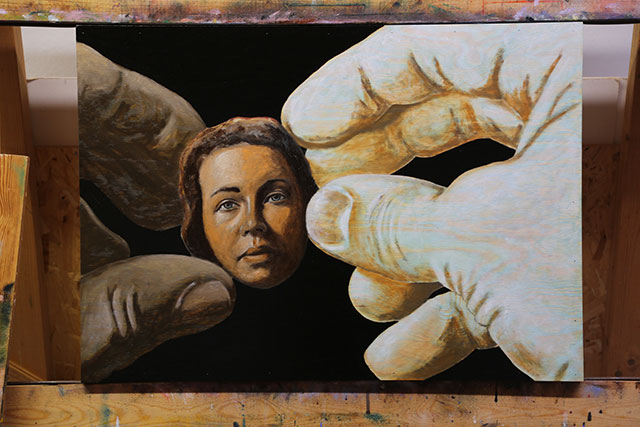 The painting above is haunting me! I have painted this faces so many times, but this time it seems to be more difficult than ever before. But I will keep working on it until I am pleased. Just takes patience because the paint has to dry, otherwise it just gets messy and grey.
The photo below was taken a few years ago. I had a large painting outdoors for a long time. The painting was made in 2007, I think. For a number of years I stored it and last week I checked it and got an idea…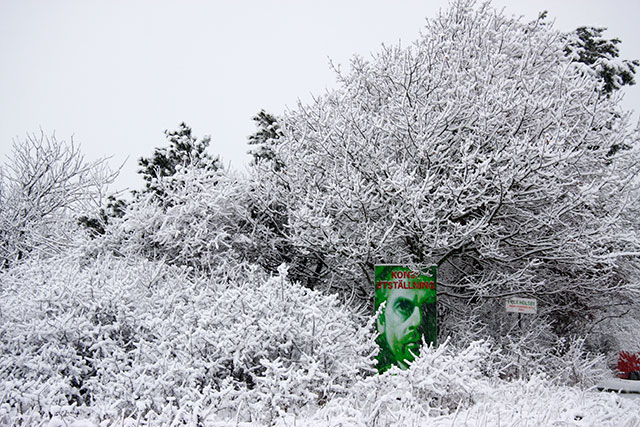 I decided to paint the whole thing black! And it looked pretty cool!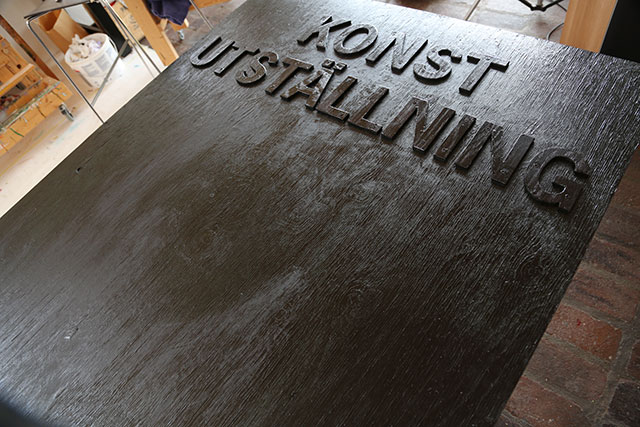 However, if it is to be seen from the road during Easter, the letters need to be painted and something else is needed… so this is what I have done so far: